How secure message can help you
HSBC Secure Message is your single point-of-contact for messages and account services. Whether you want to set up a new time deposit, have a question about your credit card, or need to find out more about our products and services, we're here to help.
You can access the below services via the Secure Message platform:
Open New Time Deposit
Update Time Deposit Maturity Instruction
Select Account
Update Personal Details
eStatement and eAdvice Request
Change Internet Banking Limit
Maintain Future Transfer
Maintain Payee List
Open New account
Request Replacement PIN
How to send a secure message
Send us a secure message in four simple steps.

Step 1
Click on "Secure Messages" on the Quick Links menu

Step 2
Click on "Send us a message"

Step 3
Select the type of service that you need from the drop-down menu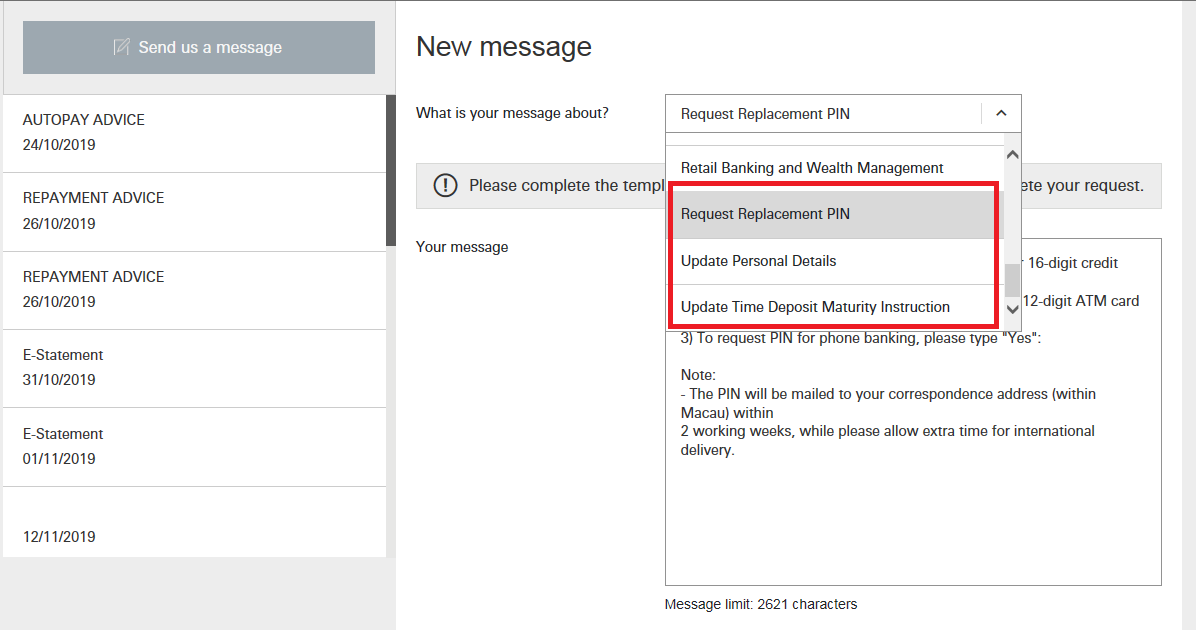 Step 4
Fill in the pre-populated template. Click "Send", and we shall process your request.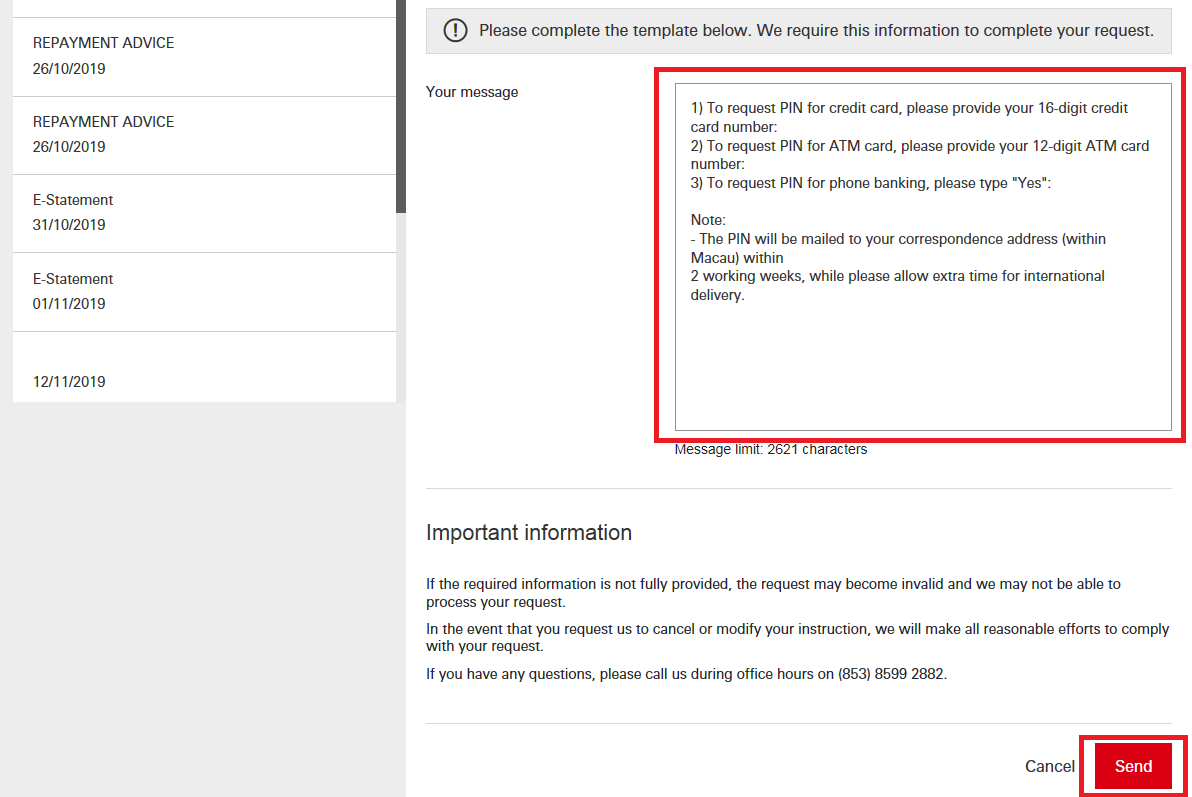 Frequently asked questions
Why does secure message show up after I click on some of the services on online banking?
Are the changes temporary?
How long does it take to respond to my secure message?
Can I ask questions or share my feedback through secure message?
Where can I check if I get a new secure messages?
Listening to what you have to say about services matters to us. Apart from using the Secure Message platform, you may call our Personal Services Hotline or visit the nearest HSBC Macau branch.